Community website by MBC/Ernest Abrams. Call 808-739-9797 for advertising/sponsorship#KaimukiHawaii.
Great Aloha Run & Expo - Honolulu Hawaii 2017
<!******* 1 TAB NAVIGATION START******>
Back to the top
Great Aloha Run Race and Expo 2017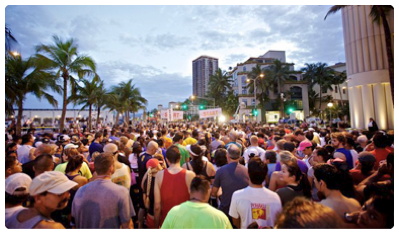 <!#43START>
Great Aloha Run
The Kaiser Permanente Great Aloha Run (GAR) is a road race that takes place annually in Honolulu, Hawaii on the third Monday in February (Presidents' Day in the United States). More than 20,000 participants, young and old, our dedicated volunteers, and many charitable organizations are touched by this event each year. Each of us is enriched in many ways. LIVE ALOHA -- The GAR Way!
RACE:
February 20, 2017 - Start time at sunrise, 7 a.m.
Starts at Aloha Tower
Downtown Honolulu
1 Aloha Tower Drive
Honolulu, HI 96814

REGISTRATION

To be officially entered, your entry form must be complete and received with full payment by the deadline. One form per person.
<!******* 2 TAB NAVIGATION START******><A NAME="expo" class="anchor"> <A HREF="#top"><i class="fa fa-arrow-circle-up"></i> Back to the top</A><ul class="nav nav-pills"><li role="presentation"><a href="#about"><i class="fa fa-info-circle"></i> About</a></li> <li role="presentation" class="active"><a href="#expo"><i class="fa fa-ticket"></i> Expo</a></li> <li role="presentation"><a href="#video"><i class="fa fa-youtube-play"></i> Video</a></li> <li role="presentation"><a href="#photos"><i class="fa fa-photo"></i> Photos</a></li> <li class="dropdown" role="presentation"><a class="dropdown-toggle" data-toggle="dropdown" href="https://www.facebook.com/pages/Kaimuki-Hawaii/275005059851" target="new"><i class="fa fa-facebook-official"></i> <i class="fa fa-twitter-square"></i> <i class="fa fa-envelope-square"></i> Follow-us <span class="caret"></span></a><ul class="dropdown-menu"> <li><a href="https://www.facebook.com/pages/Kaimuki-Hawaii/275005059851" target="New">Facebook</a></li><li><a href="http://www.twitter.com/kaimukihawaii" target="New">Twitter</a></li><li><a href="http://www.kaimukihawaii.com/elist.html" target="New">Email Newsletter</a></li><li><a href="" target=""></a></li> </ul></li> </ul><!*******2 TAB NAVIGATION END******>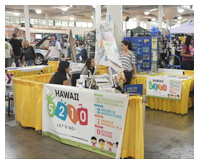 The Great Aloha Run Sports, Health & Fitness Expo
The Great Aloha Run Sports, Health & Fitness Expo targets the fastest growing world of adventure, action sports, leisure activities, health and wellness. The 3-day Expo includes a faceted array of exhibit booths offering unique products and services, great entertainment, workshops and much more!
Additionally, it is the primary location where more than 30,000 participants of the annual Kaiser Permanente Great Aloha Run (the largest locally-based event giving individual donations to the community) pick up their race packets.
Our Expo encourages a healthy, happy and active lifestyle, physical fitness and even financial well-being! Our goal is to improve the quality of life for the people of Hawaii by exposing them to an event that showcases the most up to date, comprehensive, exciting and fun products and services in sports, health and fitness.
The GAR Expo affords the public and donors an opportunity to become a part of this GAR community effort. The Great Aloha Run's goal is to serve the needs of as many community organizations and charities as possible and to embrace a healthier lifestyle. The Expo is one of the vehicles we use to fulfill our annual goal.
DATES
February 17, 2017 4 pm to 9 pm
February 18, 2017 9 am to 7 pm.
February 19, 2017 9 am to 5 pm
Great Aloha Run Expo Entry Ticket Prices
General Admission: $4.00

Active Duty Military & Dependents: $2.00 with ID

Senior Citizens 65 and Over: FREE

Keiki Ages 12 and Under: FREE with paying adult
Parking: Ample parking is available at the Neal Blaisdell Center.

LOCATION
Neil Blaisdell Center
777 Ward Ave
Honolulu, HI 96814
<!******* 3 TAB NAVIGATION START******>
Back to the top
VIDEO AD
<!******* 4 TAB NAVIGATION START******>
Back to the top
GREAT ALOHA RUN AND EXPO PHOTO GALLERY
<!#47PHOTOSTART><!#47PHOTOEND>
ref no:13855
Featured Product/Service
<!PDF LINK>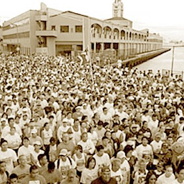 VIEW PHOTO GALLERY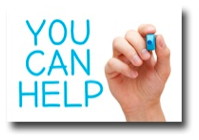 WE NEED YOU! - Thousands of GAR Volunteers Wanted
4000 Volunteers are needed each year for various duties such as help in registration at the expo, data entry, staffing at the stadium, sign holders, and more! Each person that helps, receives a 2015 Volunteer T-shirt (while supplies last).
We are looking for AWESOME individuals to help us throughout the Great Aloha Run season. If you are this person, and want to contribute to a worthy cause, We're ready to accept Volunteer Registrations.
For more information, visit our website,
GREATALOHARUN.COM
, or contact the GAR office at 528-7388.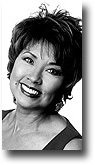 CAROLE KAI BIO
Great Aloha Run Founder
Carole Kai was born on October 28, 1944, in St. Louis College (now High School, then a hospital) and is best known for the annual event that bore her name from 1974 -- 1994, The Carole Kai International Bed Race, which raised millions of dollars for 50 charities and the Military in Hawaii.
In 1985 she co-founded The Great Aloha Run, an 8.15-mile charity run with Honolulu Marathon Founder, Dr. Jack Scaff. It started with 11,698 participants, which set a Guinness world record for the largest number of entrants in a first-time sporting event. Today, the GAR hosts more than 29,000 entrants and has raised over $9.65 million supporting 150 different charitable organizations in Hawaii. The Military in Hawaii has also received $900,000+ over the years.
Carole was a professional singer, dancer, musician and recording artist, after receiving her Bachelor of Music degree from the University of Hawaii. She performed in Waikiki venues: The Royal Hawaiian Hotel's Monarch Room, Hilton Hawaiian Village Hotel, Outrigger Main Showroom, Hyatt Regency Waikiki Showroom and the Sheraton-Waikiki Ballroom. She worked on the Reno/Tahoe/Las Vegas circuit and throughout the major cities in Asia and the Far East.
As a featured act at the Sahara Hotel in Las Vegas and Lake Tahoe and Harrah's Hotel in Reno and Lake Tahoe, she opened for Roger Williams, Guy Lombardo, Shecky Greene, George Carlin and Don Rickles.
Upon her return to Hawaii, Carole served on the Boards of Variety School of Hawaii, The Aloha Stadium Authority, American Heart Association, Girl Scouts Council of Hawaii to name a few. (Carole received the "Aloha Is" Award at the Na Hoku Hano Hano Awards on May 30, 2011).
In 1993, Carole and her creative partners started the hit Karaoke television show, "Hawaii Stars"! They also produced "Keiki Stars", "Chefs in Paradise", "Jan Ken Po Hawaii-the Game Show of Hawaii", "Hawaii Stars" TV Documentaries (since 2008) and finally The Annual Weinberg Foundation Concert for the last 15 years -- a total of over 1,600 shows have been aired since 1993. *Four Documentaries were done on the Military in Hawaii (two of them won International Telly Savalas Awards.)
Her last stage performances were with the wildly popular "Local Divas" that included the late Loyal Garner, Nohelani Cypriano, and Melveen Leed from 1998 to 2001 -- all local stars in the 60s through the mid-80s.
Carole's great passion is for the Military, especially the Army. Her father was in Military Intelligence during WWII, her uncle and brother were in the Army, her cousin a West Point graduate. Carole's brother--in-law is a retired Air Force Colonel and husband, Eddie, was in the Army during the Viet Nam War. She was awarded the "Mana O Ke Koa" (Spirit of the Warrior) Award by the U.S. Army, Pacific and LTG Frank Wiercinski in June, 2011.
Carole's sustenance is her strong Christian faith. Her motivation and inspiration comes from mother, Ethel, whose lifetime desire was to help others. Entertainer, dedicated volunteer, businesswoman, promoter, community leader and loyal friend, Carole Kai Onouye has led a very fulfilling life, thanks to her Lord and Saviour, Jesus Christ. <!998Template_start>
<!998Template_end>
---
Please send questions about this website to