Community website by MBC/Ernest Abrams. Call 808-739-9797 for advertising/sponsorship#KaimukiHawaii
Kaimuki Hawaii
News Item

SFCA Executive Director Jonathan "JJ" Johnson Announces Retirement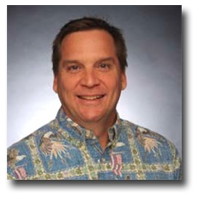 <!#43START>
SFCA Executive Director Jonathan "JJ" Johnson Announces Retirement

Jonathan "JJ" Johnson, Executive Director of the State Foundation on Culture and the Arts announced he will be retiring from state service and stepping down from the position as Executive Director when his contract with the board ends July 1, 2022. Johnson, who began working for the agency in 1988, has served as Executive Director since 2014. Over the past eight years, Johnson has overseen the growth of the State's art agency through an outward facing strategic plan and an internal leadership style of accountability. "Mahalo to the legislature, the SFCA board, staff and the community for all their support," said Johnson.

In addition to serving as Executive Director, Johnson has served in many positions within the agency including Program Manager of the Art in Public Places Program, and Director of the Hawaiʻi State Art Museum. Johnson is a strong advocate for arts in public education, ensuring access to arts and encouraging community participation.

Highlights of JJ's career includes the creation of the State Art Museum education program, curation of the Sculpture Garden at the State Art Museum, project management of dozens of Commissioned Works of Art on Neighbor Islands, chairman of the Hawaiʻi Commemorative Quarter Advisory Commission responsible for selection of the Kamehameha I design representing Hawaiʻi in the 50 States Quarter Program, modernization of grants program and agency administration, and working with the SFCA board to build stronger relationships with the state legislature. Most recently, the agency remained highly productive during the COVID-19 pandemic and efficiently administered state and federal CARES Act and American Rescue Plan funding through a streamlined process to support Hawaiʻi arts and culture.

Johnson plans to continue supporting the community through the Friends of the Hawaiʻi State Art Museum nonprofit volunteer organization and in the private sector.

"On behalf of the board of the State Foundation on Culture and the Arts, I would like to thank "JJ" for his 34 years of tireless service to the community and the State of Hawaiʻi. We as the commission are confident the agency will continue to grow and thrive in its effort to promote, perpetuate and preserve culture and the arts in Hawaiʻi." – Lloyd Unebasami, Chairperson, State Foundation on Culture and the Arts


SFCA Board Seeks Applicants

The Board of State Foundation on Culture and the Arts is seeking individuals interested in serving as its Executive Director beginning July 2022. A prospective candidate is a person who, by reason of education or extensive experience, is generally recognized as being professionally qualified in the administration of programs in the fields of culture, the arts, history, and the humanities, and is familiar with the people and cultures of Hawaiʻi.

Interested applicants may submit a cover letter and resume with a summary of demonstrable accomplishments by email to
HawaiiSFCA@hawaii.gov
. Applications will be accepted through Friday, May 20, 2022, 4:30 p.m. Hawaiʻi Standard Time (HST).

About the SFCA

The State Foundation on Culture and the Arts (SFCA) was established by the Hawai'i State Legislature in 1965 as the official arts agency of the State of Hawai'i. The mission on the SFCA is to Promote, perpetuate and preserve culture and arts in Hawaiʻi. The Strategic Priorities of the agency focus on "supporting the artistic expressions of Hawaiʻi's diverse cultures and communities, enhancing public engagement in culture and the arts, strengthening arts education for all learners, and enriching the public sphere through the arts.

SFCA.Hawaii.gov
About the Hawaiʻi State Art Museum

The Hawai'i State Art Museum is a free public art museum in downtown Honolulu featuring exhibitions curated from the Art in Public Places Collection and student exhibitions. Located adjacent to the State Capitol, Iolani Palace, and the State Library, the State Art Museum is an educational teaching tool for students, teachers, visitors and the public. The museum is open Monday–Saturday and offers free entertainment and activities.
<!#43END>
Featured Product/Service
Hawaii State Art Museum
The Hawai'i State Art Museum is dedicated to presenting the largest and finest collection of works by Hawai'i artists that celebrate the diverse artistic and cultural legacy of Hawaii.
250 South Hotel Street, 2nd Floor, Honolulu, HI (View Map)
<!998Template_start>
<!998Template_end>
---
Please send questions about this website to